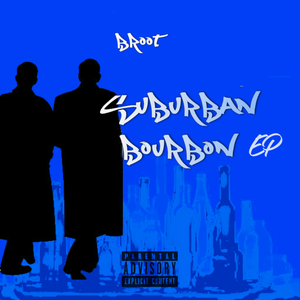 Suburban Bourbon EP
Regular price $4.99 $1.99 Sale
Suburban Bourbon EP | Broot
I originally released this album in September of 2020 and took it down a week later. I decided to re-master my favorite tracks and re-release it as an EP. Produced by Broot and Splich.
Broot's World, LLC • 2021

#Broot #SuburbanBourbon #SuburbanBourbonEP
----------------Disclaimer----------------
Partnered with Amazon Music; use the link below to get Amazon Music exclusive music platform and to begin the trial: [https://getamazonmusic.com/broot]

Music & Merchandise:
https://Brootsworld.com/

Business/collaborations email: [business@Brootsworld.com]

Everything's written and engineered by Broot.